Dr. Tatarin practices holistic dentistry in Centennial Colorado. We are mercury, BPA, metal, and gluten free. We also provide dental biocompatibility testing, SAFE mercury filling removal, low dose radiation imaging, ozone therapy, metal free dental implants and minimally invasive dental care.
Mercury, Fluoride, Metal, Gluten Free Dentistry
Holistic Family Dental Services
Ozone Therapy
Minimally Invasive Dental Care
What is Holistic or Biological Dentistry?
Holistic, also called Biological or Biocompatible, dentistry is a philosophy that recognizes the teeth and associated oral structures are a part of the whole body. Holistic dentistry's basic premise is that the dentist must consider the mouth, including the teeth, gums and jaws as integrated parts of the whole body system. Holistic dentistry also relates the impact of toxic materials to dental and physiological health. Mercury, a toxic substance found in dental amalgams, is the most toxic non-radioactive element on earth. Holistic dentists understand it is of utmost importance to safely remove these amalgams and use a replacement that will be biocompatible to the patient. Learn more about holistic dentistry at the Dental Wellness Institute , the Holistic Dental Association and/or Dr. Joseph Mercola's website .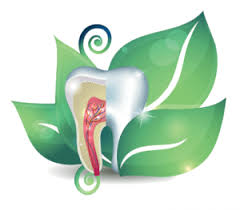 Dr. Tatarin's Philosophy
Dr. Tatarin's beliefs are that the health of the teeth, gums, temporo-mandibular joints, head and neck muscles and bite are an integral part of the total health of the body. More and more studies show connections between oral health and other aspects of physical well-being . Successful oral health involves treating each patient as a whole person and Dr. Tatarin is committed to providing all his patients with improved overall health.
Dr. Tatarin's practice is mercury free and mercury safe and is committed to the concepts and practice of biological and health-focused dentistry. His practice has been mercury free since its inception and he safely removes mercury amalgams based on the recommendations of the International Academy of Oral Medicine and Toxicology (IAOMT) , the International Academy of Biological Dentistry and Medicine (IABDM) and other prominent biological and holistic dental organizations.
Dr. Tatarin is aware that mercury vapor and dental infections can have a negative impact on overall health. Because he offers the latest in cosmetic and restorative dentistry while using safe biocompatible dental materials, Dr. Tatarin is able to replace mercury amalgam fillings with the best, and safest, material available. Because there are so many different dental materials, Dr. Tatarin understands that not all materials will work well with each patient's specific body chemistry. He makes the Clifford Materials Reactivity Testing available, which helps identify existing sensitivity issues to more than 11,000 dental products. When necessary, Dr. Tatarin works closely with highly qualified health professionals, such as holistic physicians and chiropractors, to make sure his patients get the best possible results.
What Are The Advantages of Holistic Dentistry?
Holistic dentistry represents the discipline of dentistry aimed at providing patients with the most modern materials and treatment modalities. Holistic dental care is non-toxic meaning it does not contain BPA, Mercury, Metal , Gluten, or Fluoride so patients may suffer less systemic health issues or sensitivities. In addition to improved patient safety, holistic dental care is far more cosmetic as the restorations do not contain mercury or metal making them much more durable and lifelike.