Seniors Experience Increase Oral Health Risks And We Are Here To Serve
According to the American Dental Association resource site, Mouthhealthy.org , there are a few things adults over the age of 60 must consider when thinking about oral care.
WebMD also concurs and attributes these oral related problems to be specifically prevalent in seniors:
Dry Mouth
Oral Cancers
Gum and Periodontal Disease
Root Decay
Tooth Loss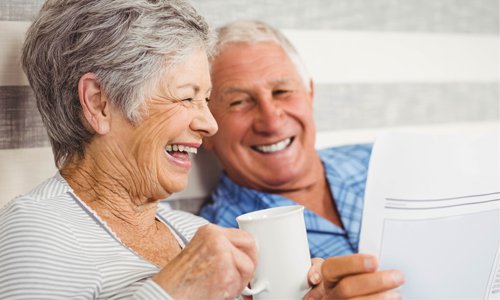 Senior Dental Care Is Especially Important
To prevent and/or treat many of these issues, your best bet is to maintain a regular dental schedule of professional cleanings and exams at Dr. Tatarin's office. He can keep on top of issues before they worsen, and help prevent others from even happening. Between visits, it is extremely important to maintain a daily routine of brushing and flossing. It's these simple steps that keep the integrity of your teeth and don't allow things like decay and plaque to take over.
We offer a 10% Senior discount to all patients over the age of 65.